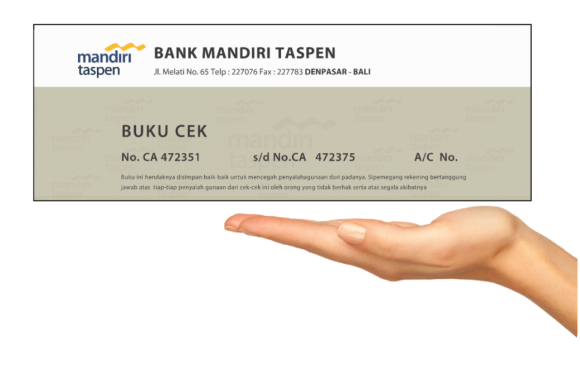 Benefits/Facilities :
Obtain a Check/BG book for transaction activity.
Interest calculation in accordance with applicable regulations.
Proof of the ownership of a copy of a Demand
Deposit Account containing a monthly account mutation given to the customer each month. Deposits can be made at all of Bank Mantap's offices.
Withdrawals can be made at all Bank Mantap offices using checks, bilyet giros and transfer bookings.
---
Fees :
Monthly administration fee in accordance with the applicable provisions (currently Rp20.000,- per month for individual giro and Rp25.000,- per month for non-bank private institutions)
The cost of checkbook/BG content of 25 pieces Rp 350.000,- (including stamp)
Account closing fee Rp50.000,- (individual and business entity)
---
Account Opening Requirements (Individual) :
Initial deposit: Rp500.000,-
Minimum age of 18 years or married
Fill out and sign the application form along with other documents
Submit a photocopy of identity (KTP / Passport and KIMS / KITAS), and NPWP
Charged monthly administration fee
Not one of Bank Indonesia blacklist Minimum of balance Rp100.000,-
---
Account Opening Requirements (Buisness Entity) :
Initial deposit : Rp1.000.000,-
Fill out and sign the application form along with its supporters
Submit a photocopy of identity (KTP/Passport and KIMS/KITAS authorized officer), NPWP, TDP, SIUP, and Certificate of incorporation
Charged monthly administration fee
Not one of the Bank Indonesia blacklist
Minimum of balance Rp100.000,-